When it's time to level up your live stream from one camera to more than one camera, your production setup adds an additional piece of equipment: video mixer. A video Mixer allows you to bring in multiple feeds (camera, audio, graphics etc) and choose which feed to send live at any given moment.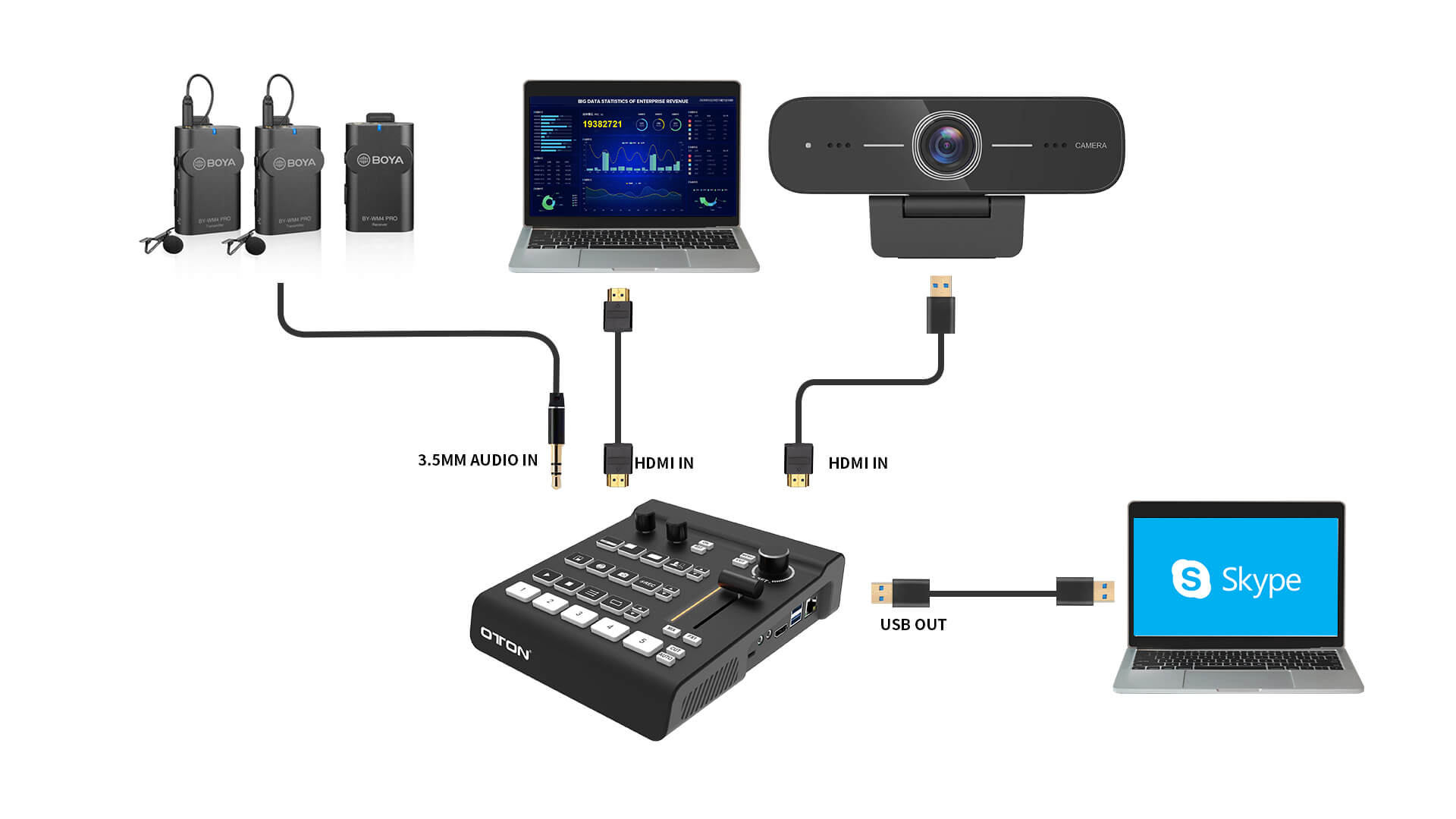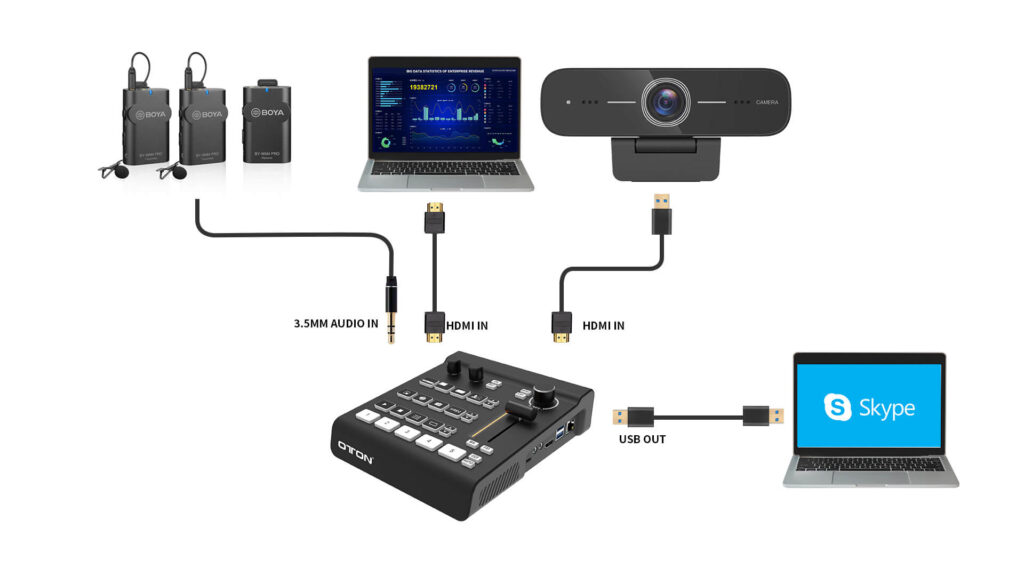 Hardware video mixers are physical boxes on them that take in video feeds via direct HDMI or SDI inputs and offer a control panel with buttons to switch between feeds and add production elements.
Software video mixers, on the other hand, take video camera feeds into a computer using a video capture card and allow you to switch and add production elements on a computer.
Both hardware and software video mixers can be great options depending on your workflow and needs. However, we often tend to recommend hardware video mixers more often, because a production setup that does not require a computer is one that is less likely to fall prey to complication and mishaps. That's just our opinion though.
Top 3 Video Mixers for Beginners
Best Software Video Mixer
Final Thoughts & Further Reading
Video mixers are just one way to take basic live streams to the next level. If you're ready for more broadcast-boosting equipment recommendations, check out below posts.