3D Virtual Studio Production System For Hybrid Learning And Live Production
MAGI VIK
Produce events that are forever memorable, from load-in to lights-out
MAGI VIK Has You Covered
MAGI VIK is a 3D virtual production system designed for remote education and 3D program recording, featuring video I/O, keying, compositing and rendering in one single machine. Preset templates and custom options to make sure every event is on-brand and easy to create.
Whether it's a company town hall, a webinar, a presentation or a conference, MAGI VIK provides the tools to create the most immersive content possible and revolutionize story-telling in remote education and media industry.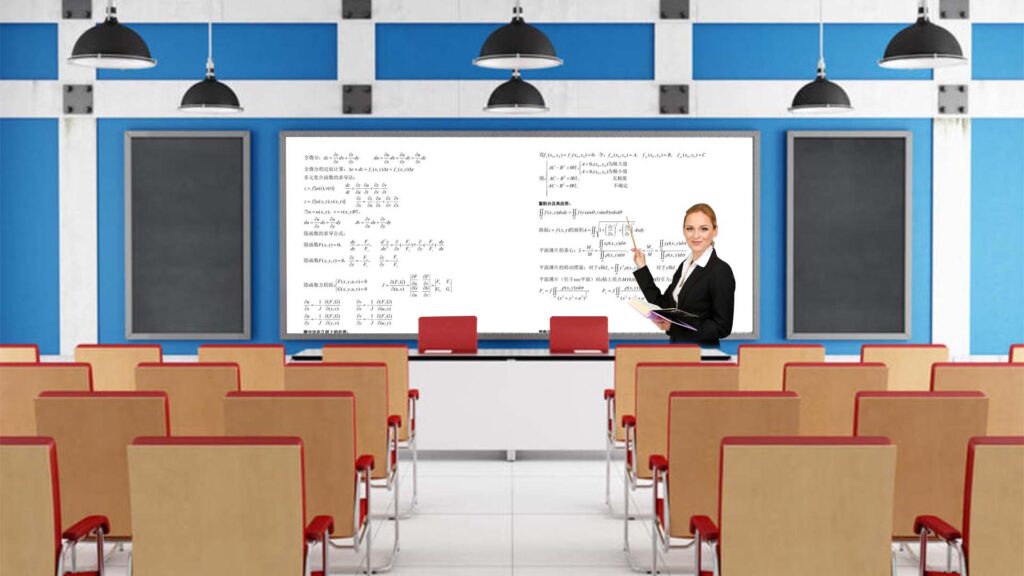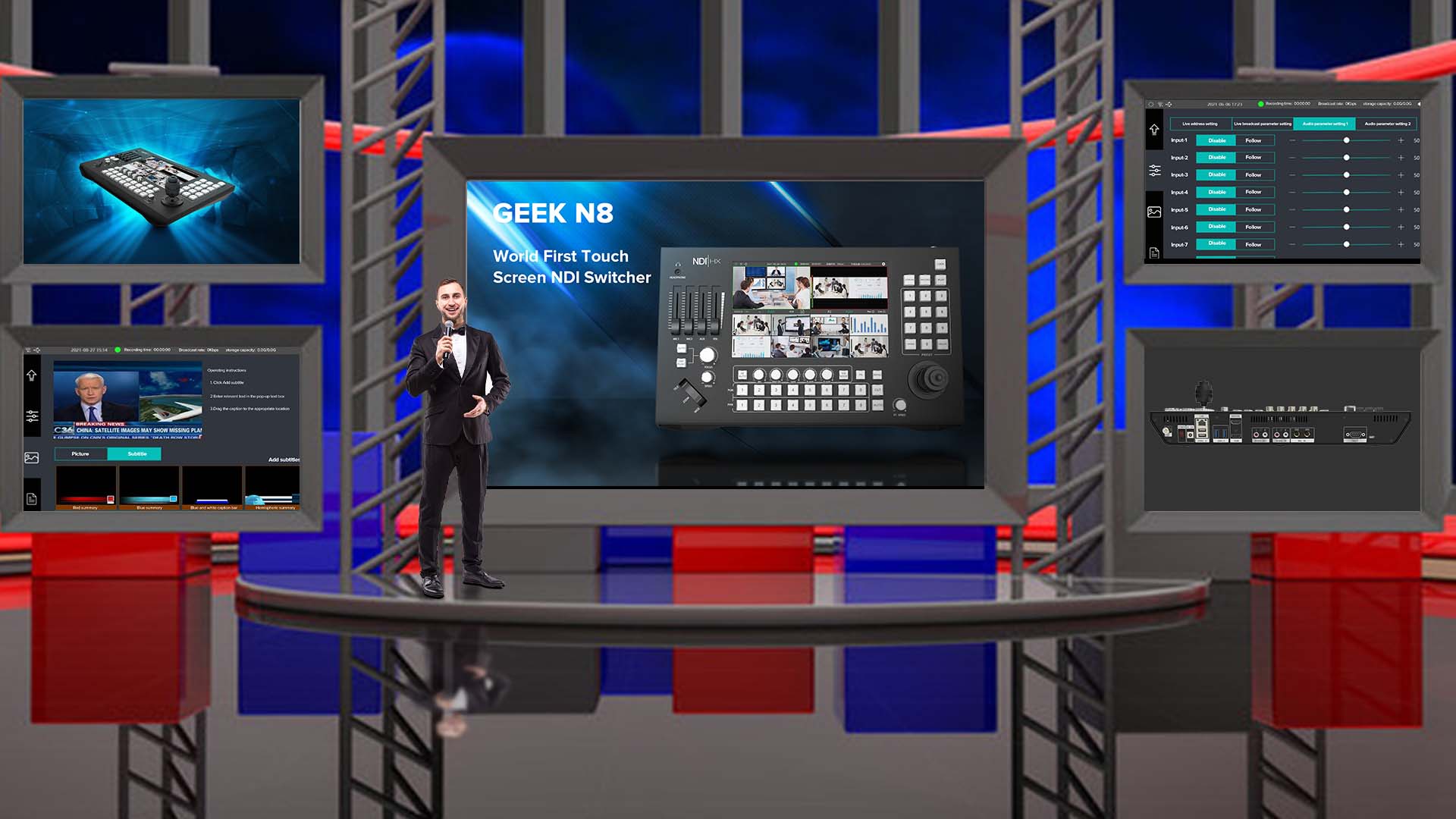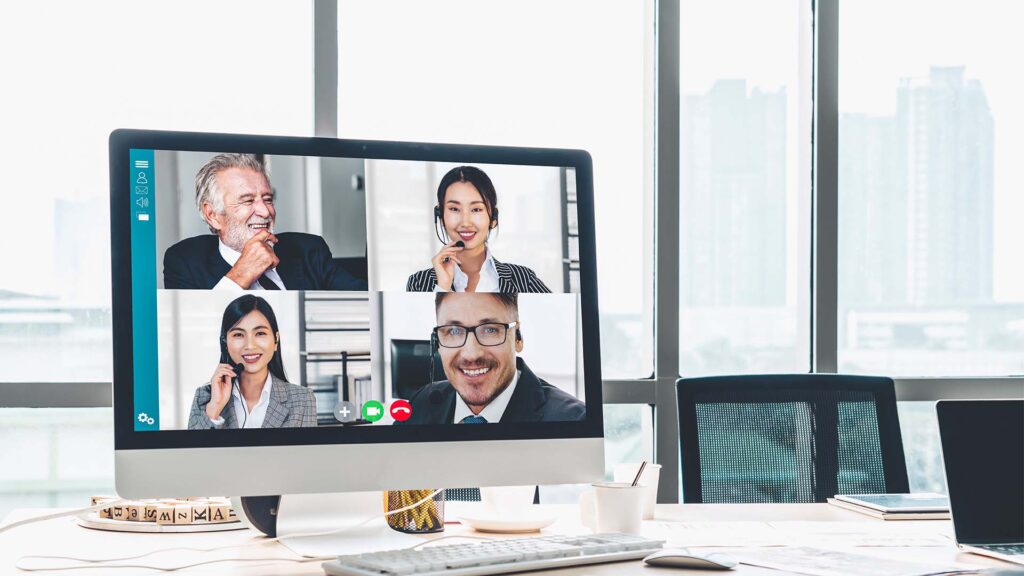 Photo-realistic virtual production made easy
MAGI VIK enables you to create high-end, real-time 3D virtual studio environments on a budget.
Connect 4K/HD Cameras, webcams, NDI streams or other IP Streams, USB DDRs, Graphics, Powerpoints or computer sub-screen to MAGI VIK 3D Virtual production system.
Free

3D Virtual Set

Templates
MAGI VIK virtual production system can feed your videowalls with high-resolution 3D graphics. You can even convert your videowall into a portal to a virtual environment with the built-in scene package tool.
Flexible Camera and Virtual Set Control
PTZ Camera Control & Set Virtual Inputs
MAGI VIK 3D Virtual Production System allows you to control the camera freely for zoom in, zoom out, relocate, resize etc. You can even zoom in and zoom out the whole scene for different virtual inputs and load them on air!
Built-in

Title Generator
Custom Title with 12 overlay and Custom 2D Scene with PinP effects
Add high quality graphics like logos and titles from the built in character generator over the live 'on air' program output! You can transition to graphics as full frame video or feed them to the keyers for overlaying video. What's more, you can also customized 2D scene with supersource Picture in Picture effects.
Create amazing multi layer live action broadcast effects using the easy-to-use Chroma keyer! Layer live video over other video sources or graphics with incredible quality to instantly composite the video over virtual sets for mind blowing effects!
Add

Captions

to Your Live Video
Captions is the overarching term referring to the time-stamped transcript of a video. MAGI VIK allows you to add live captions to your broadcasts, it's an important step in making your content more accessible to your viewers. It also may be important to meet compliance standards for your organization, especially schools and governments.
Built-in

Filter

for Best Skin Tone
MAGI VIK features with built-in filter for brightness and tone adjustment so that you look good in the video. 
The incredibly powerful built in MAGI VIK audio mixer lets you direct camera and external audio with precision level and balance adjustments. You can enable or disable channels, or activate audio follow video mode instantly. 
Multistreaming
9 Destinations at the same time
MAIG VIK 3D Virtual Production System also provides multistreaming capabilities that allow you stream to 9 service platforms with different encoding format and bitrate.
Direct Recording For Program Video
Capturing lectures also gives professors the ability to save and upload the videos for students to playback if they missed the session or need to go back and rewatch part of the lesson.
Save Project File For Quick Setup
Quickly save your MAGI VIK 3D virtual production system setup at any time so you can recall it instantly! You can save the state of your MAGI VIK to a time stamped XML file so you can quickly and easily recall complicated set ups. All settings are saved, along with switcher positions, keys, wipes, and even your media pool content!