8 in 1 Live Video Shopping Engine
Oton Max - Merge Shopping With Live Video
Oton Max is an all in one live engine for video shopping. It combines monitor, video switcher, video encoder, video capture, whiteboard, tripod, computer and mobile in one, providing a smooth workflow for your video shopping.
Are These Your
Pain

?

Say goodbye to all your live streaming pains with Oton Max
Mobile Streaming
Fixed background, limited video quality, lag, no multi-cam streaming, need monitor to engage with viewers
Computer Streaming
High equipment cost, complicated setup, needs technical training, hard to live engage with viewers
Build Streaming Studio
High decoration cost, Formaldehyde, need team to do live streaming (anchor, assistant, filed controller etc)
Why You Need
Oton Max
Streamline your video shopping workflow
Oton Max supports connecting 2 HDMI Cameras and 1 USB camera for presentor, model and products, with quick switching for the supplied keyboard
Connecting the video from your factory, workshop, orchard or other site so your audience can see how the product is produced, this greatly bring trust to your audience.
Chroma Key With Masking Area
Oton Max features powerful chroma key for green or blue screen keying effects. You can add different image or video background for different products, creating an immersive video shopping studio.
The Masking area is perfect for when your product or package in green or blue color, you can set masking area to regions that should not be keyed.
Select PNG,GIF or video from the Oton Max built-in mediapool or import PNGs, GIFs and video from your mobile and load them on air, typically promotion, price, coupon, product video etc.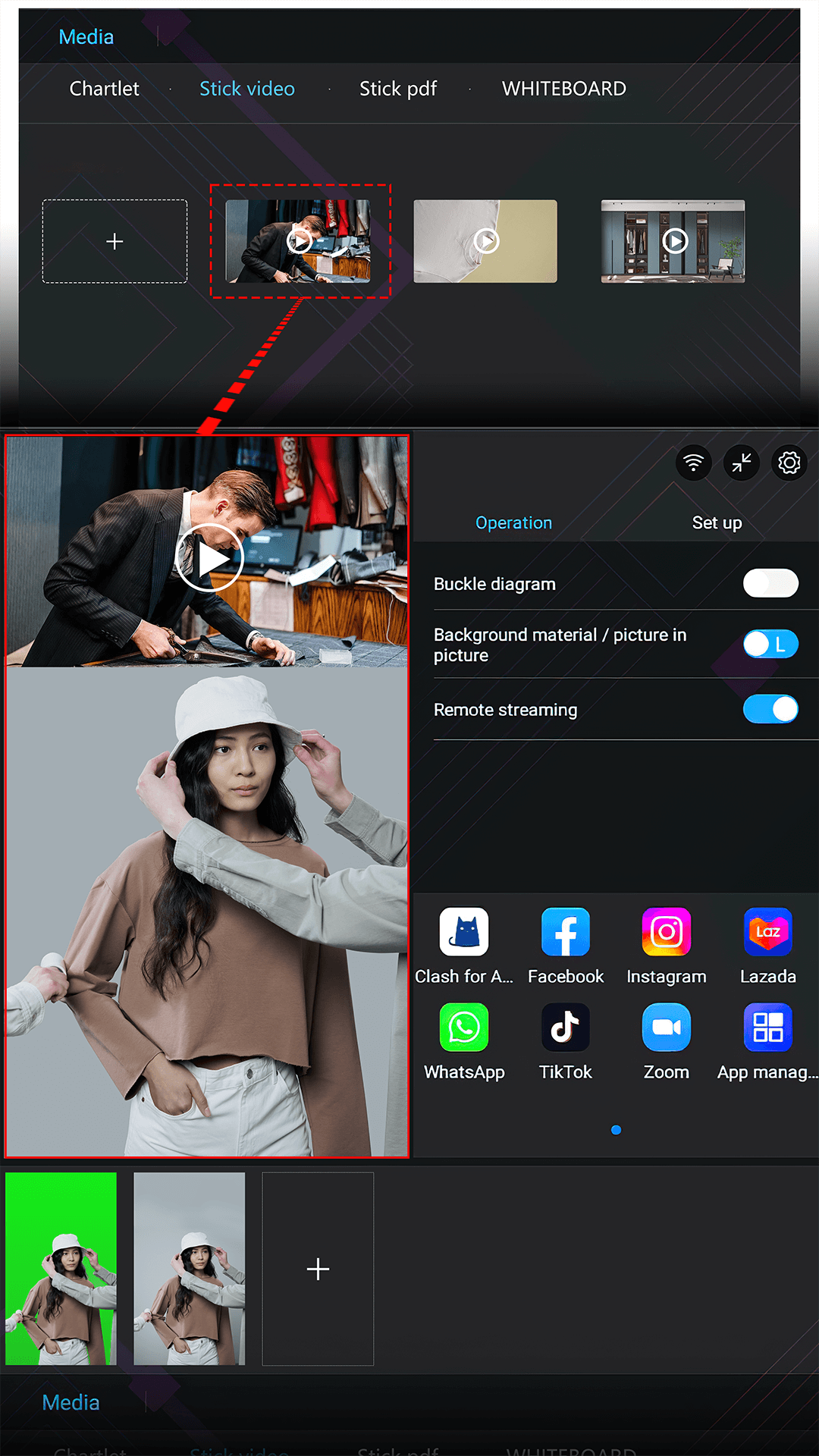 Combine 8 Devices in 1 Unit
Oton Max = Mobile + Computer + Monitor + Switcher + Capture  + Whiteboard + Audio Mixer + Tripod