2 Channel Touch Screen HDMI Switcher with USB-C Live Streaming
Ditch the webcam and step up your livestreams with the Oton Geek S02 touch screen HDMI Switcher. Compact, affordable, and simple to use, Geek S02 touch screen HDMI Switcher allows you to connect and switch two high-quality HDMI cameras or computers and send them directly to your favorite streaming platform over USB-C. You can also mix in audio sources via dedicated inputs and HDMI, apply video effects and transitions, and more. With the Geek S02 HDMI switcher, you have the interface you need to bring higher production values to your live video productions. Geek S02 HDMI switcher is the world's easiest two-camera livestreaming solution, even if you have no broadcasting experience.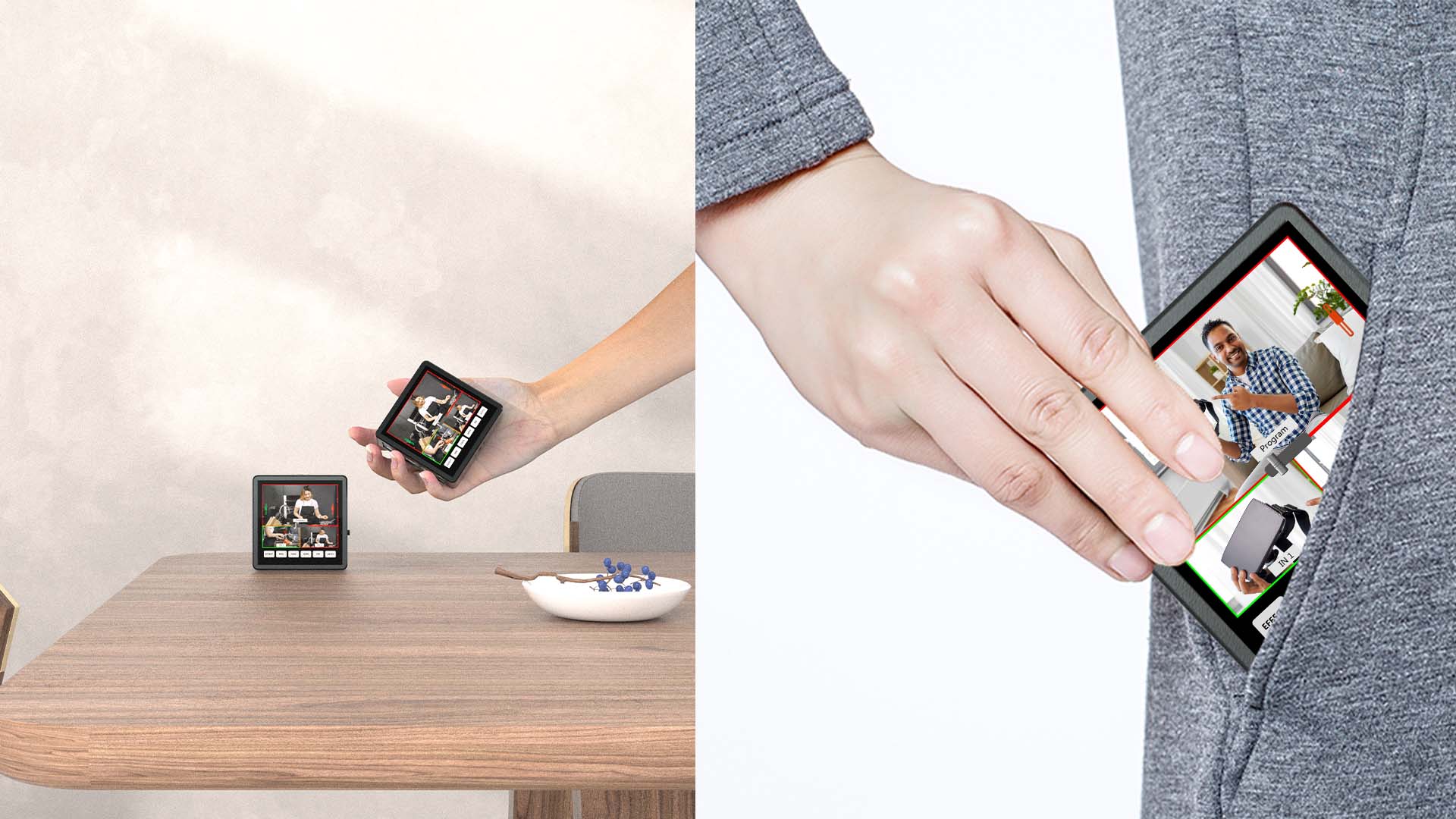 Miniaturized Design for Everywhere
Oton Geek S02 touch screen HDMI Switcher is so small (9x9cm)you can use them anywhere! That means Geek S02 is always easy to keep a few available for any urgent conversion task! 
Touch Screen for Fast Setup
When you use the Geek S02 touch screen HDMI switcher, everything just works. The large LCD touchscreen displays critical information on the heads up display, as well as access to Geek S02 setup menus. Say goodbye to computer driver conflicts, crashes, and other reliability issues that come with multiple USB webcams and HDMI-to-USB encoder adaptors.
From talk shows and live demonstrations to artistic performances and beyond, cameras that support HDMI output will elevate the image quality in your streams and drive more audience engagement. You can connect a variety of different camera types to the Geek S02 touch screen HDMI Switcher. Whichever solution you choose, make sure it supports a clean HDMI output that's free of any overlayed information.
Using the Geek S02 HDMI Switcher transiiton Effects
Cut switching is easy and selecting any input will directly switch to that source. However if you want to operate Geek S02 HDMI switcher like a true professional then you can use the broadcast quality transitions like mixes, wipes, fade and more when switching between sources!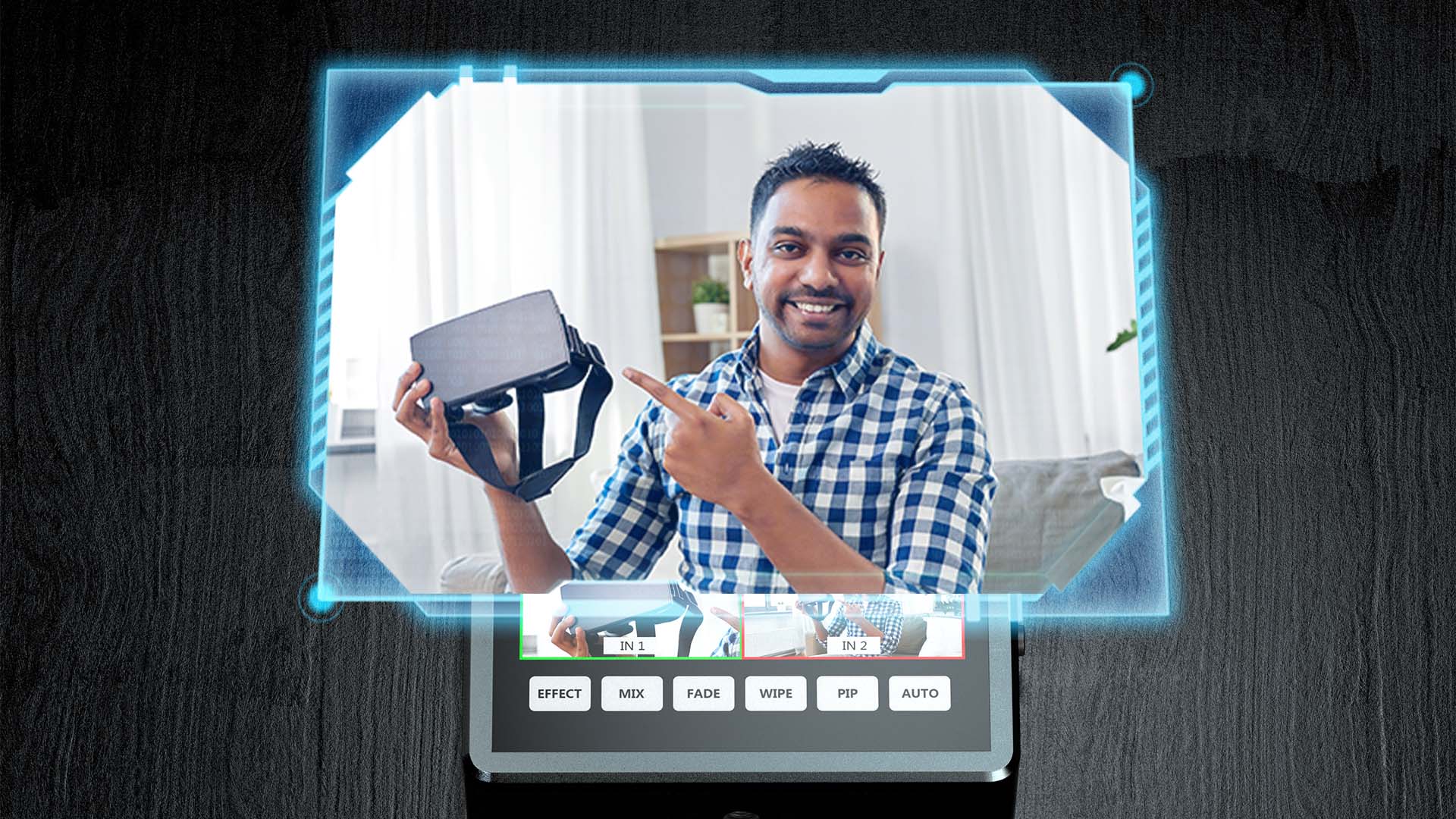 Share Exciting Moments with Image Freeze
One of the coolest thing about Geek S02 HDMI switcher is it comes with a Still button. When you hit that button you will get a still shot while you can still keep talking. This is handy for different situations. 
Geek S02 HDMI Switcher integrates two audio inputs with 3.5 mm jacks, and each supports a microphone—including lavalier mics that require plug-in power—or stereo audio from a smartphone, mixer, or other device. Embedded stereo audio from your HDMI sources can be mixed in as well, including microphones connected to your cameras.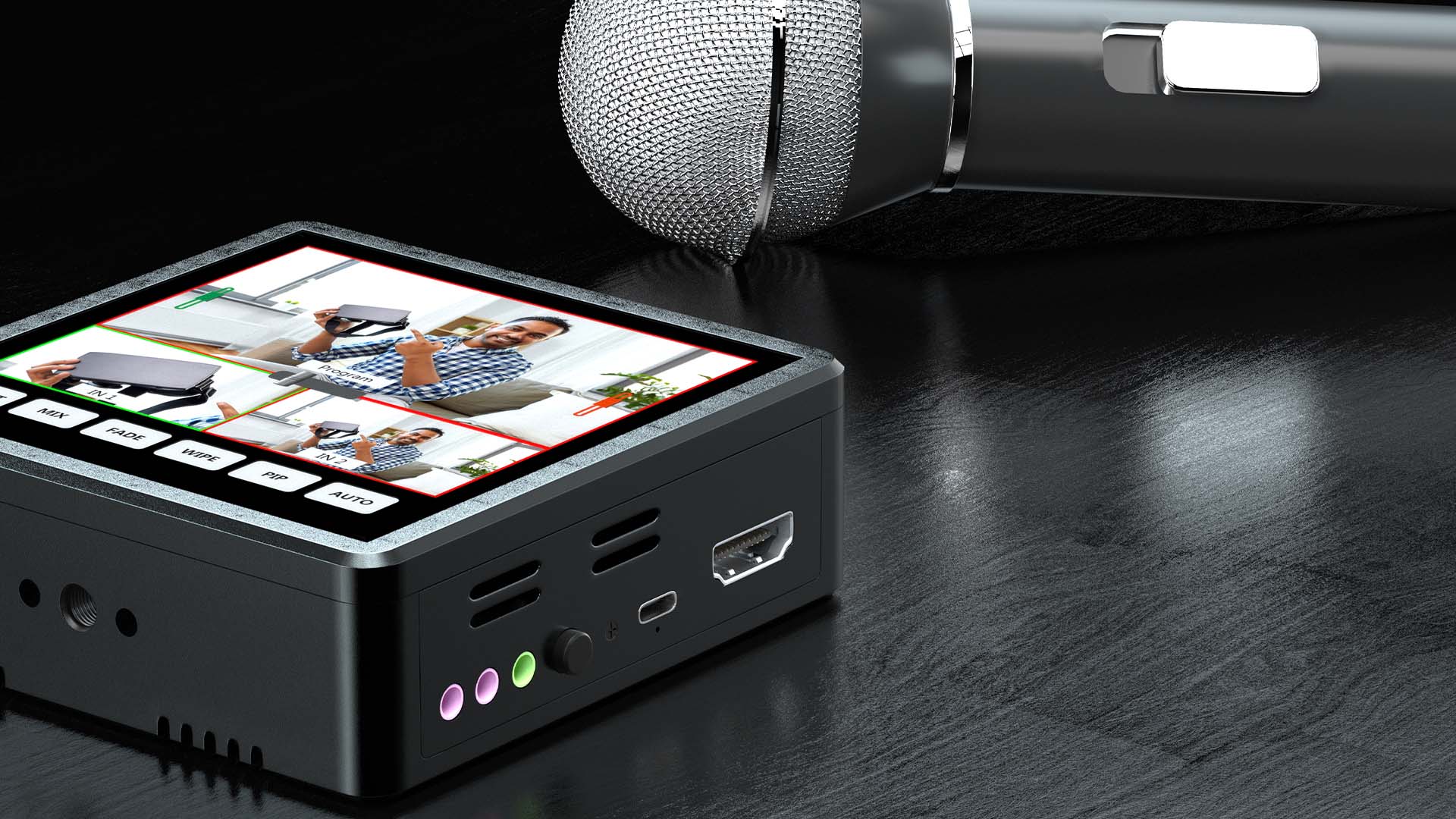 When you are doing live production on location, then Geek S02 touch screen HDMI switcher supports powering by power banks, unlock the limitation for indoor streaming!
Geek S02 HDMI switcher allows you to output program video via the USB Type-C port to a computer for video capture and streaming applications including OBS, vMix, Zoom, Skype, Microsoft Teams or Google Meeting etc.
 Geek S02 HDMI switcher features with a tally port making it easy to connect an LED to the correct pins that will illuminate when the matching video input is currently selected on the Switchers Program row.
Easy Mounting & Operation
Geek S02 touch screen HDMI Switcher integrates a standard 1/4″-20 female threaded hole for connection to tripods, monopods, and more. Plus, Geek S02 touch screen HDMI Switcher provides an optional stand so you can put your S02 switcher on the stand for easy operation.