Ultimate Real-time 3D Virtual Production System For Broadcasting
MAGI Studio
Make your streams look like TV
MAGI Studio
MAGI Studio provides you with an end-to-end IP video production solution supporting UHD 4K switching, live streaming, recording, data-driven graphics, 3D virtual sets and more.
Our professional production features and intuitive and flexible UI make your broadcast look exactly how you've always imagined.
No matter the scale of your production, whether you are streaming from your home office or from the main stage of a sold-out music festival, MAGI Studio lets you share your passions with the world – live.
Produce programs, performances, events, and live sports in UHD (Ultra High-Definition) 4K resolution with support for native 2160p video at 60 fps. MAGI Studio 3D Virtual Production System allows you to switch, stream, and record UHD video without compromising the frame rate or the number of available inputs.
Multi-Source Video Mixing
With 8 physical inputs and 6 virtual inputs, you can easily create content using any combination of compatible video sources, including Cameras, webcams, Capture Cards,  microphones, sound cards, NDI streams and other IP Streams, DDRs, Graphics, Powerpoints, virtual inputs or anything on your computer screen.
Load and sequence media player items into storyboard-style playlists with simple, drag-and-drop organization, Loop, autoplay setting, and multiple presets. 
A Library of

Free

3D Virtual Set Template
MAGI VIK virtual production system can feed your videowalls with high-resolution 3D graphics. You can even convert your videowall into a portal to a virtual environment with the built-in scene package tool.
Save on studio and set expenses without sacrificing production value. MAGI Studio can transport your talent into professionally designed virtual environments, complete with multiple angles, virtual camera movements, real-time reflections, specular highlights, animated lens flares, and stunning augmented reality effects. 
Access up to eight live pan-tilt-zoom (PTZ) robotic cameras via standard serial and network protocols, with native preset system and user interface control over camera orientation, zoom, focus, and iris.
Built-in Title / Custom 2D Scene Generator
Add professional titles and graphics in seconds!
Add high quality graphics like logos and titles from the built in character generator over the live 'on air' program output! You can transition to graphics as full frame video or feed them to the keyers for overlaying video. What's more, you can also customized 2D scene with supersource Picture in Picture effects.
Live Chroma Key
Use green screens and mix graphics with live video!
MAGI Studio includes an upstream keyer with full chroma keying for green screen and blue screen shots. That means you can remove the screen and add weather maps, graphics, and incredible virtual sets behind the on-screen talent!
Captions, Scoreboards, Clocks & Timers
Great for sports producers.
MAGI Studio support adding captions scoreboards, clocks and timers to your live video. These professional features let your live viewers follow the action in the moment, and never miss an important play.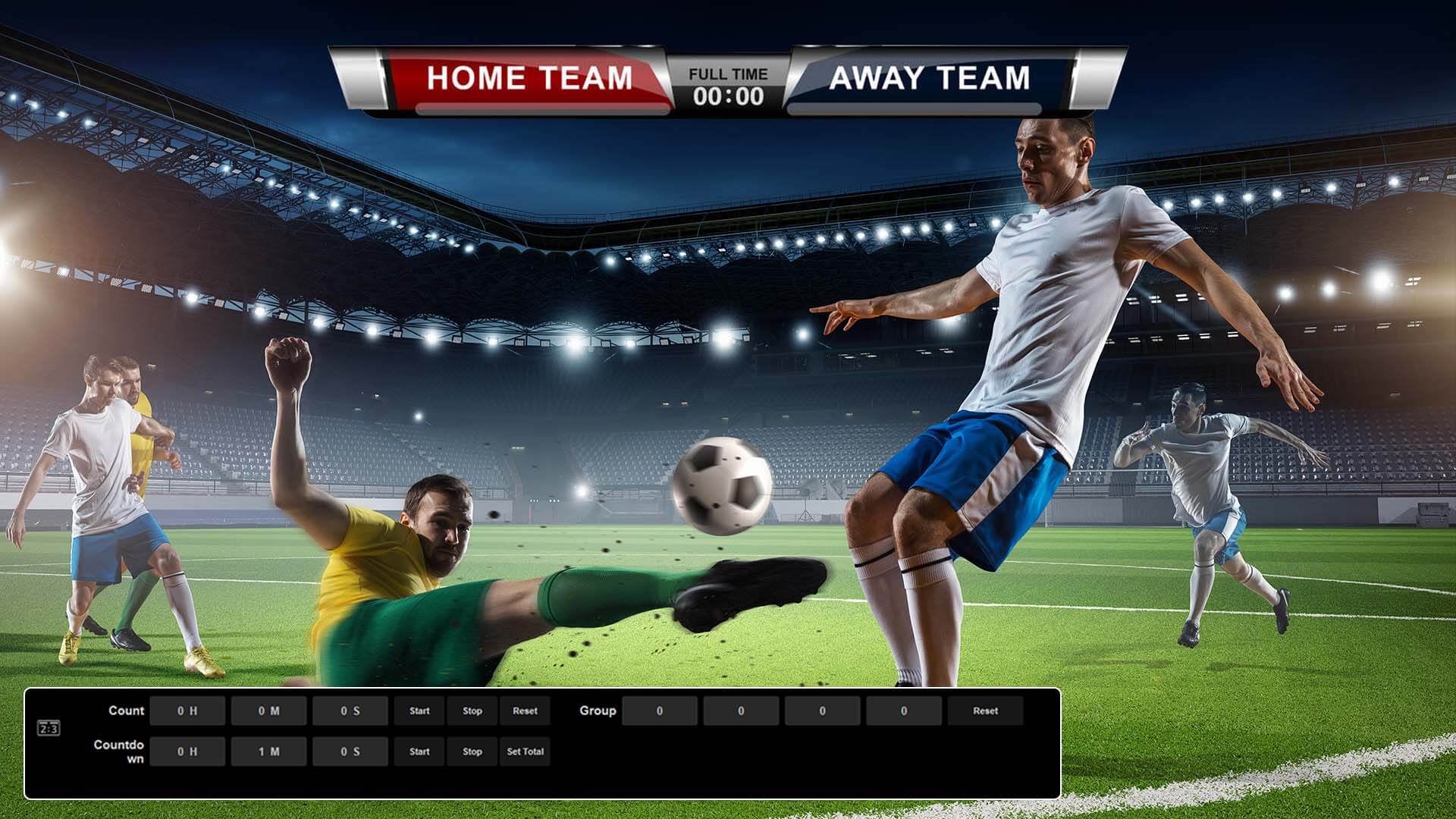 Powerful Transitions
Massive creative choice with broadcast quality transitions!
Select and instantly use broadcast quality transitions like mixes, wipes, dips and more when switching between sources! You can adjust the duration of transitions, along with an incredibly wide range of options including customized border, 2D graphic wipe, animated 3D graphic and more! The customizable transitions give your program that high end broadcast look! 
MAGI studio 3D Virtual Production System can grab full-resolution still images from programs for real-time export and post-production use.
Set the tone for your production with comprehensive audio integration, including a software-based audio mixer, support for digital, analog, and network audio, professional DSPs, fader control, VU metering, Talk Back communication, and 4x4x4 channel routing to four audio mix outputs.
Capture different angles and record multiple channels of full-resolution video to QuickTime or H.265 files. From archiving the master cut for your content library, to ingesting the raw camera footage for post-production, to caching production extras and presentation materials for on-demand—even capturing real-time highlights for instant replay—the MAGI Studio 3D Virtual Production System easily handles the work of multiple professional decks without the added expense.
Live Streaming to 9 Destinations
Stream live to your choice of new media platforms, including Facebook Live, Microsoft Azure, Periscope, Twitch, YouTube Live, and more. With 9 streaming encoders included, you can easily deliver platform-specific content while opening new sponsorship and revenue opportunities.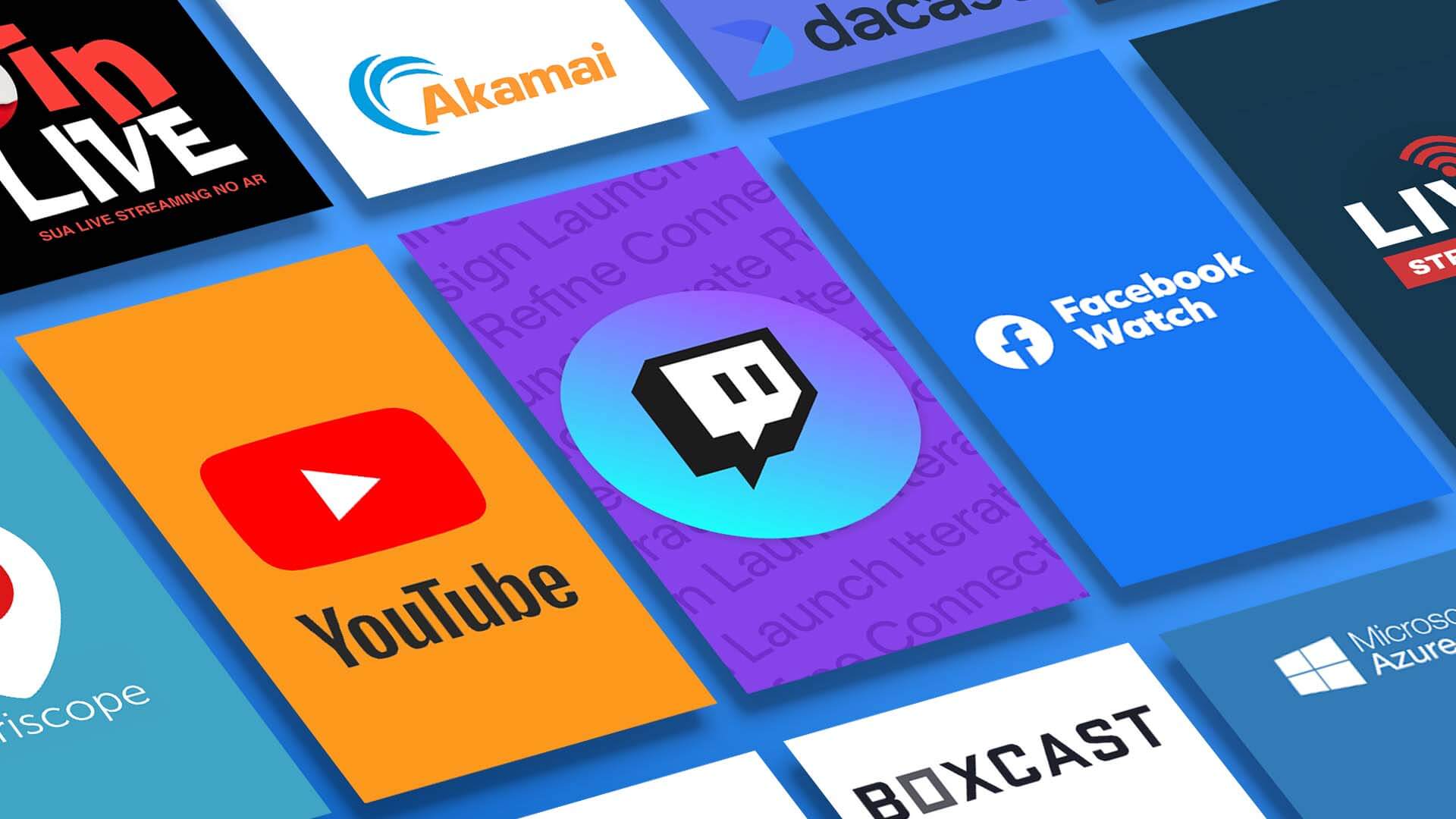 Increase efficiency and productivity with a comprehensive macro automation system that allows you to record, store, edit, and automate your favorite settings and custom command sequences. You can even choose to run macros manually from any combination of compatible control interfaces—or set the MAGI Studio 3D Virtual Production System to perform actions automatically.
Real-Time Monitoring and Multiviewers
See everything happening during your production with fully adjustable single-screen or multi-screen monitoring. With three customizable multiviewers, configurable windows and workspace layouts, operator confidence monitors, visual indicators, scopes, and more, you can easily personalize the MAGI Studio 3D Virtual Production System environment to your preference.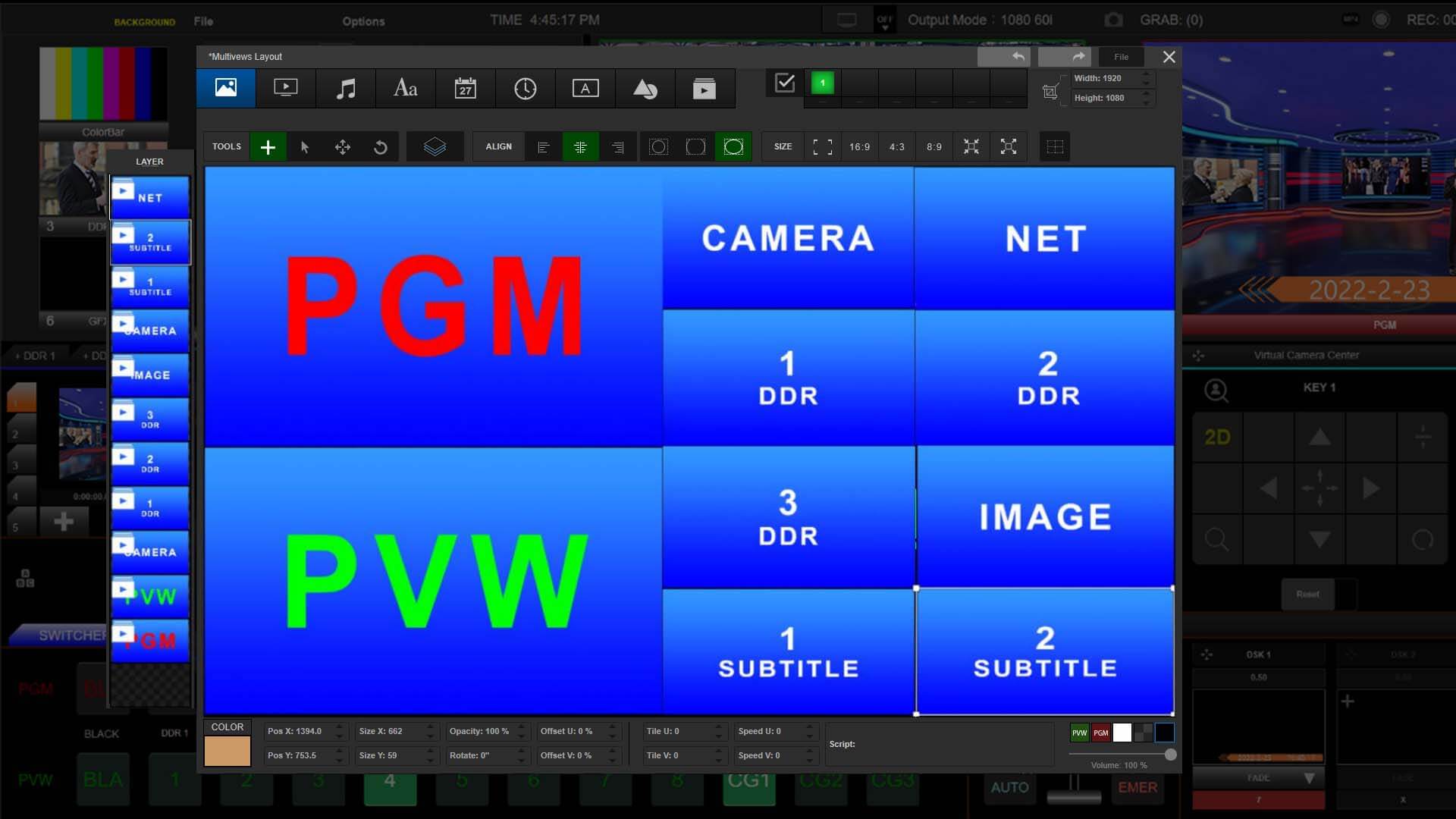 Save Project File For Quick Setup
Quickly save your MAGI Studio 3D virtual production system setup at any time so you can recall it instantly! You can save the state of your MAGI Studio to a time stamped XML file so you can quickly and easily recall complicated set ups. All settings are saved, along with switcher positions, keys, wipes, and even your media pool content!
With software-based control, a choice of two separately available companion control panels, the MAGI Studio 3D Virtual Production is designed to suit the operator and environment for nearly any production.
Stream live? MAGI Studio has you covered.
No matter the scale of your production, whether you are streaming from your home office or from the main stage of a sold-out music festival, MAGI Studio 3D Virtual Production System lets you share your passions with the world – live.
Engage and expand your remote congregation with live streams of your services and events. Reach out and touch more people.
Live stream graduations, award ceremonies, student news and sports, guest lectures, and classroom lessons to your community. MAGI Studio is used at every level of education.
Capture the action! Use MAGI Studio's professional features like clocks, scoreboards and instant Replay to bring your audience to the game.
Live stream conferences, concerts, interviews and more. MAGI Studio 3D Virtual Production System provides everything you need to stream professional live events.
TV, Radio & News Broadcasting
Stream your programming to OTT and social platforms or augment your premium content with second-screen live and interactive offerings.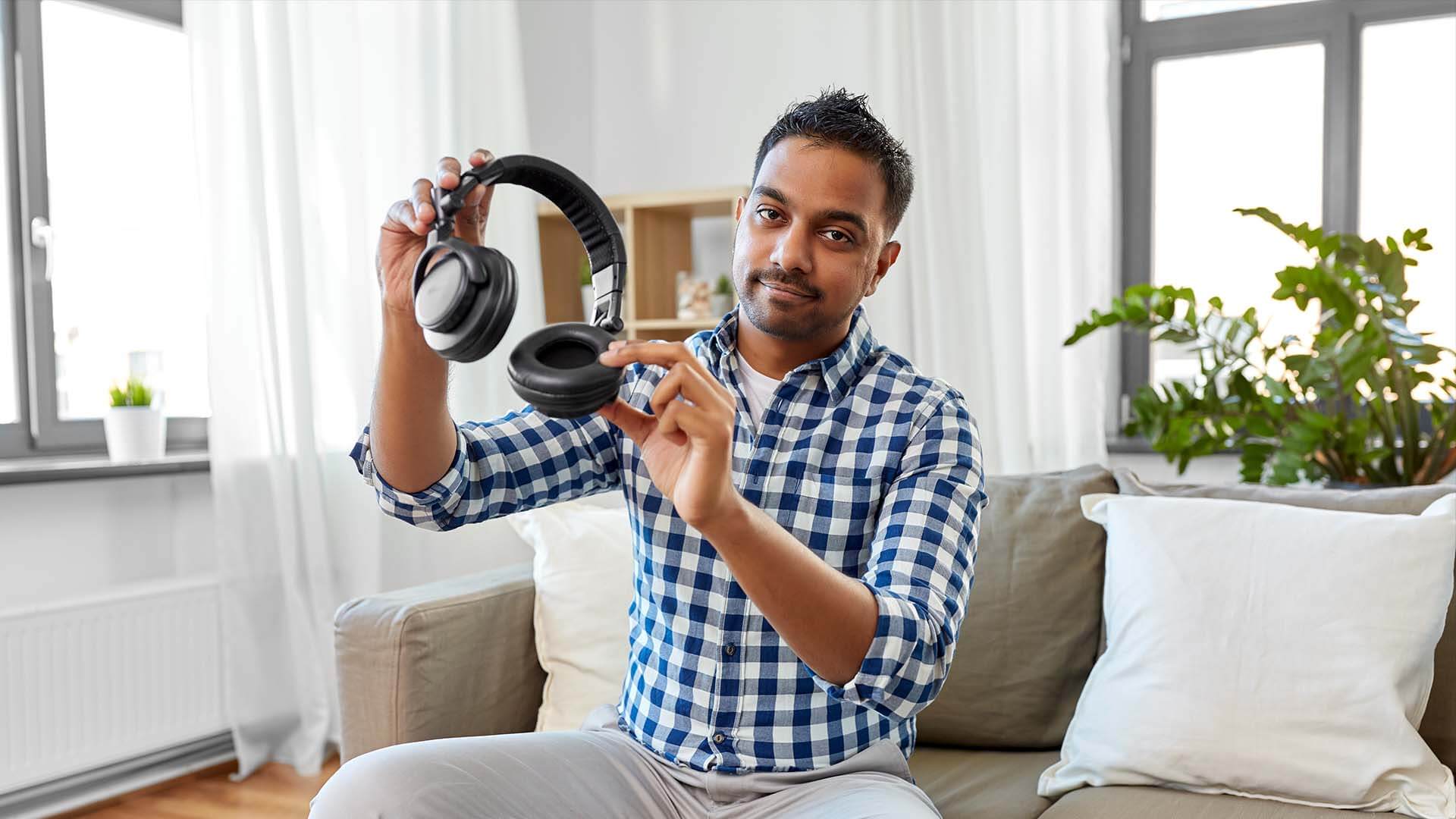 Digital Marketing & Social Media
MAGI Studio is the perfect live video marketing tool. Engage real-time with customers, fans and prospects using MAGI Studio's multistreaming to Facebook Live, Twitter, YouTube and more.