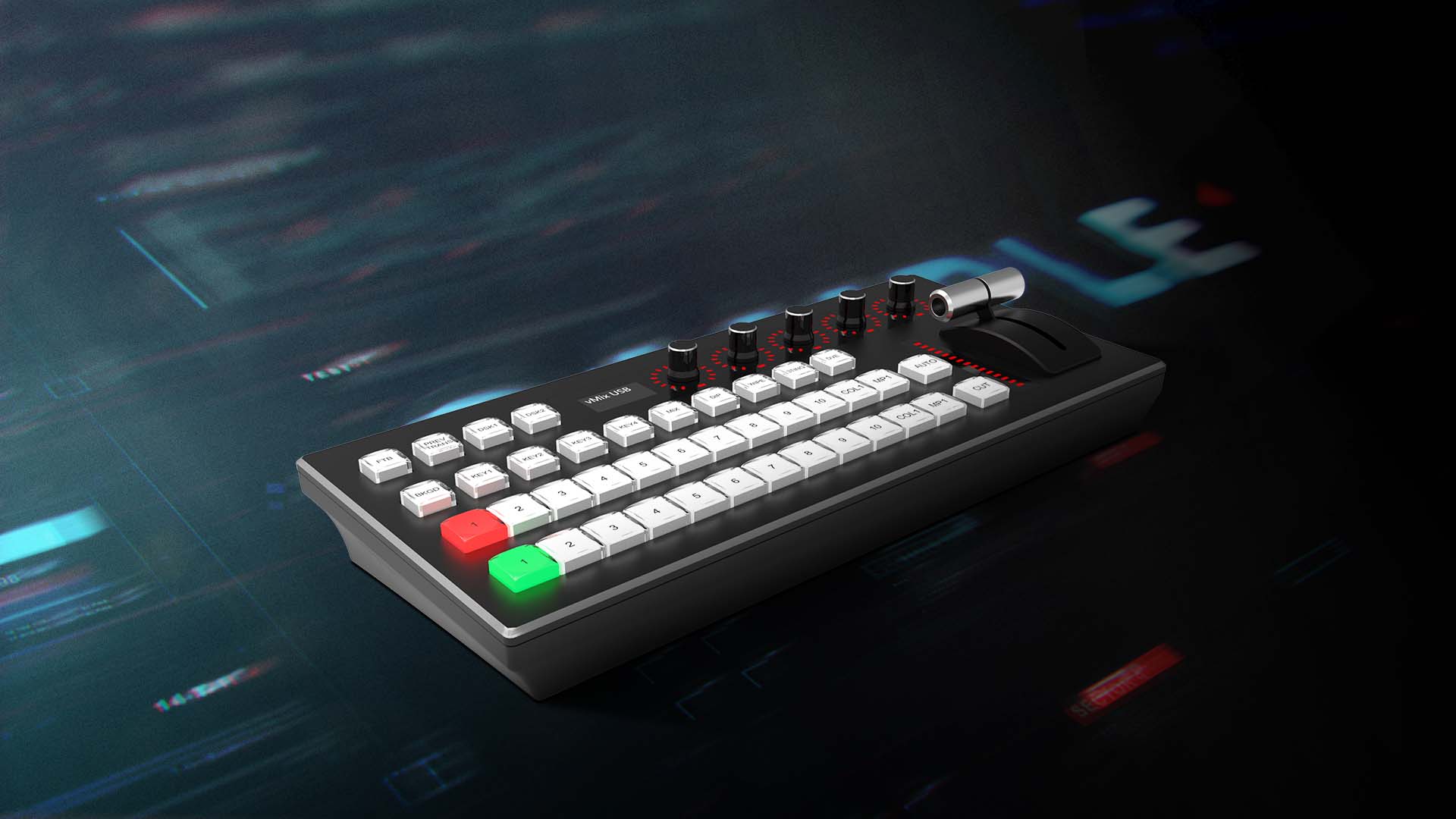 KB12 Series- 12 Channel vMix / Atem Controller
Oton KB12 series vMix/Atem Controller is a cost effective video switcher for live streaming or small venue multimedia control. vMix and Blackmagic Atem switcher has complete integration with the device allowing any key or control to be assigned to virtually any function and triggering our backlight LEDs to indicate active inputs, streaming, and recording status. You can use the provided vMix or atem template for instant setup of the KB12 series controller's keys and indicators. What's more, you connect the KB12 vMix controller to your computer via a USB connection that is compatible with USB 2.0!
Choosing From 3 Great Models
KB12-A
Blackmagic Atem Controller
KB12-X
vMix & Atem 2 in 1 Controller
Aluminum Case with Powder Coated Finish
The aluminum case provides long lasting resistance to scratching and oxidation for great industrial appeal or promotional impact. Its industrial strength, extra-duty clasps are built to withstand the heaviest of loads! This case offers great value everyday!
12-key bus rows labeled for switching
Oton KB12 series MIDI Controller features with 12 key bus rows for preview and program switching. Connect up to 12 cameras and switches for live production applications, presentations or other professional use!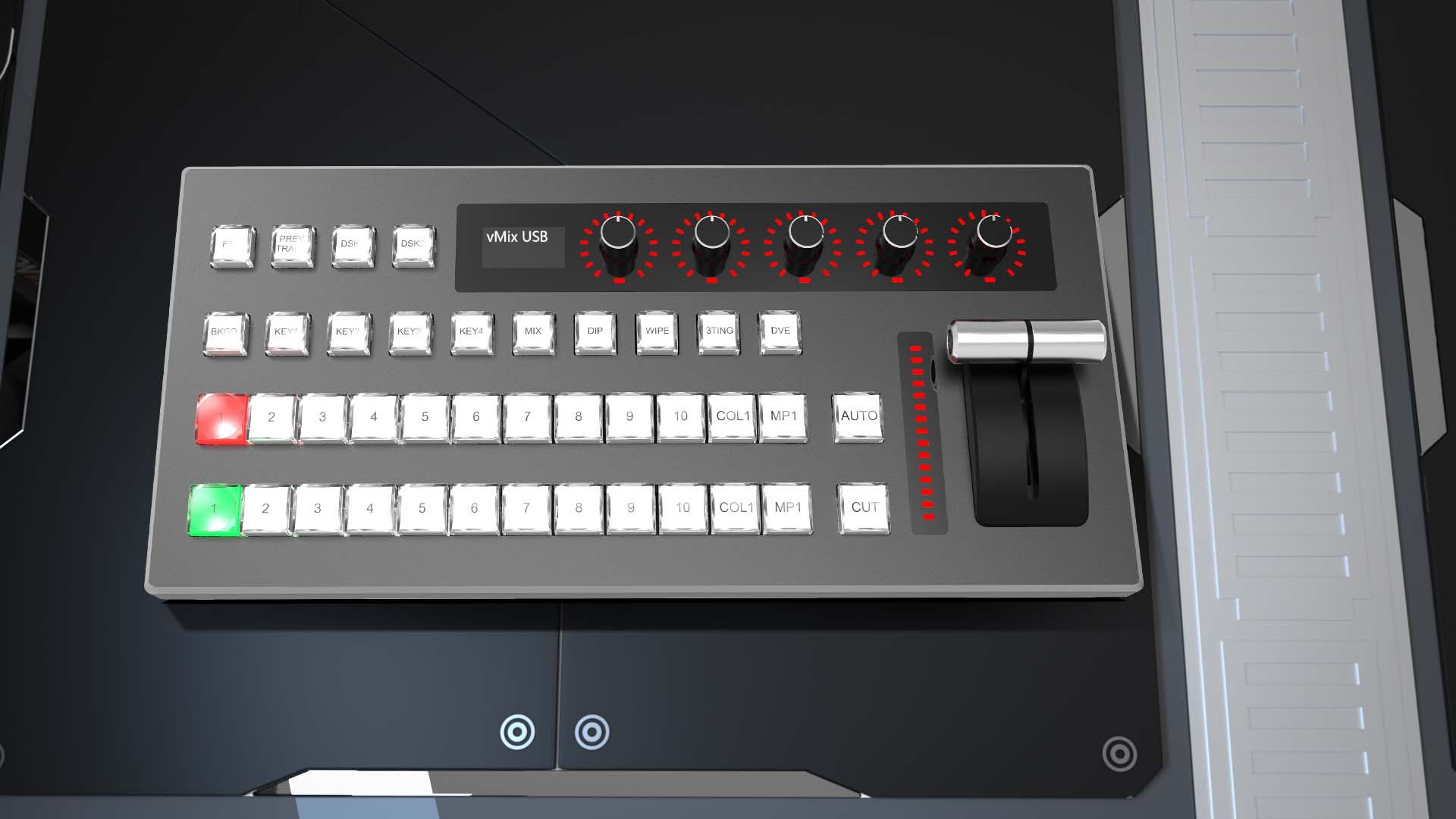 The innovative T-bar control design allows you to switch seamlessly between live cameras on the fly, create cuts effortlessly and adjust audio levels quickly.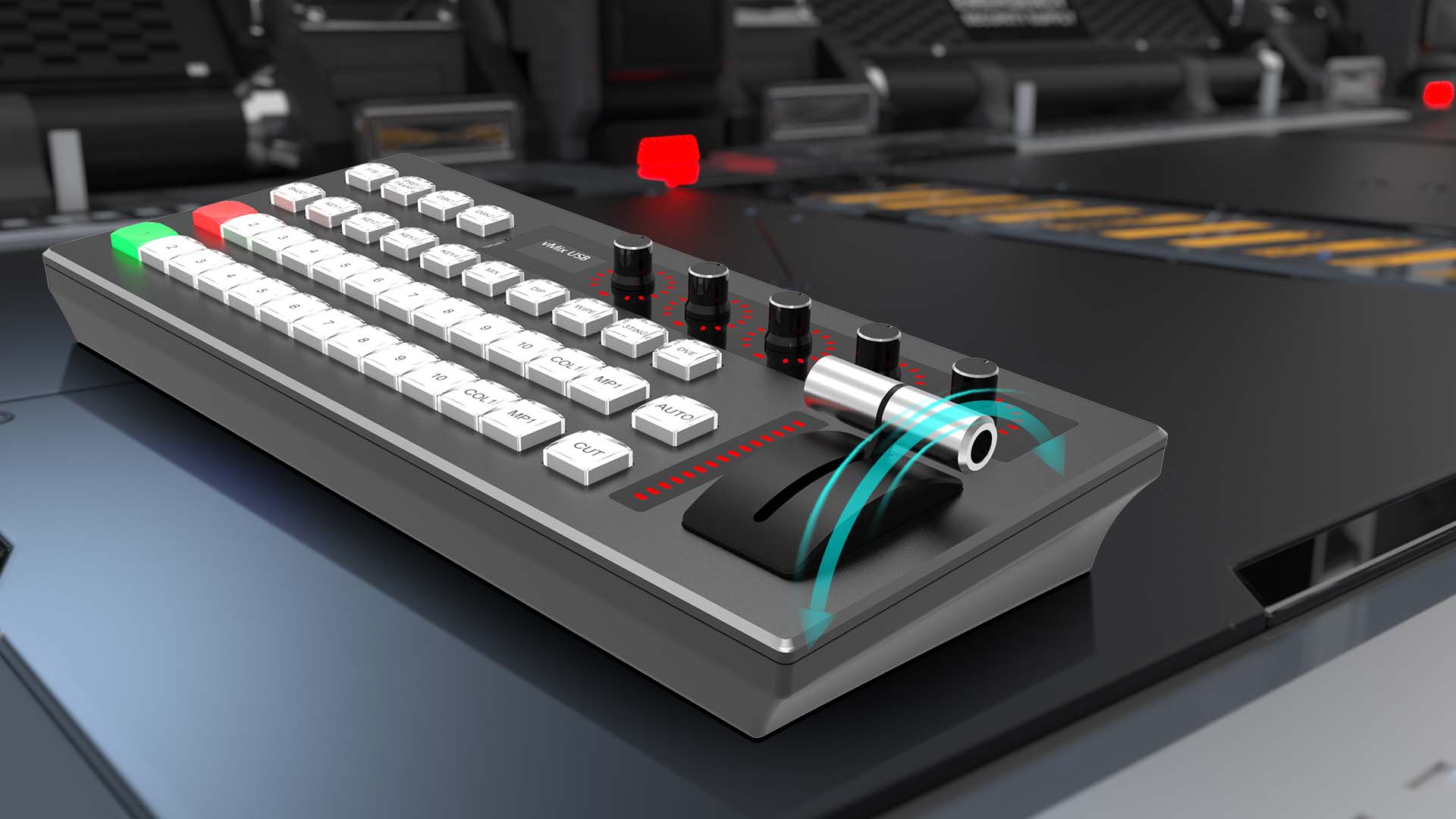 Independent Audio Dial Control
Oton KB12 series vMix Atem controller features with 5 audio control dial for your controlling of audio for 1 input and 4 outputs channels max.
Import Shortcuts for Quick Setup with KB12 vMix Controller
vMix supports an unlimited number of Shortcuts that can be assigned to anything from Keyboard Keys to MIDI Faders. In other systems you may know these as Macros. Grouping keys with related functions improves efficiency and allows the user to focus on creative elements instead of searching for tools or functions in the interface.
Oton KB12 vMix Controller features with a tally port making it easy to connect an LED to the correct pins that will illuminate when the matching video input is currently selected on the Preview and Program row. In this way the people on set and the camera operators will know which camera is going to be the next live camera.
USB Connection & Powering
Say goodbye to tangle wires. KB12 series vMix Atem Controller's simple USB connection means hassle-free setup, no complicated cabling required. Just connect the controller to your computer via a USB connection that is compatible with USB 2.0!