SDI 4K ePTZ Auto Tracking Camera For Education
Designed for Education tracking, Oton Hyper C220T Auto Tracking Camera provides a 4K input FHD resolution. Oton Hyper C220T Auto Tracking Camera is equipped with a 1/2.5″ CMOS sensor, with 8MP of effective picture elements. Oton Hyper C220T Auto Tracking Camera features with 3G-SDI, USB3.0,audio, RJ45, RS-232 and RS485 interfaces, and supports H.265 video, along with RTSP, RTMP, and ONVIF network protocols. Additionally, Oton Hyper C220T Auto Tracking Camera supports 5 video streaming, and uses VISCA, Pelco-D, and Pelco-P control protocols. Capture lectures accurately and smoothly with Oton Hyper C220T Auto Tracking Camera! To ensure easy installation and maintenance, the camera comes preloaded with the IVESmart configuration tool.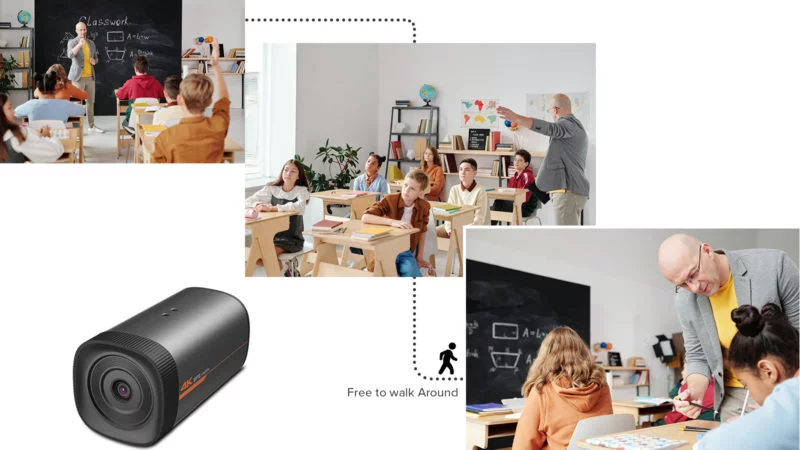 Advanced Tracking Algorithms for Human Detection
Exclusive algorithms enable the Oton Hyper C220T Auto Tracking Camera to automatically track a presenter's face and movements. Speakers are free to walk around the classroom without wearing any accessories to give guidance and solve problems for students, ensuring quality education. With no need to worry about the connection restrictions, charging security, or added expense of a wearable device, you can focus on building zero-distance interactive teaching.
High Immunity From Interference
More diversified and flexible recognition shield settings ensure that once tracking target is locked, it will remain undetectable to other moving objects or changes in the projector. Oton Hyper C220T Auto Tracking Cameratracks even if someone else steps up to the subject.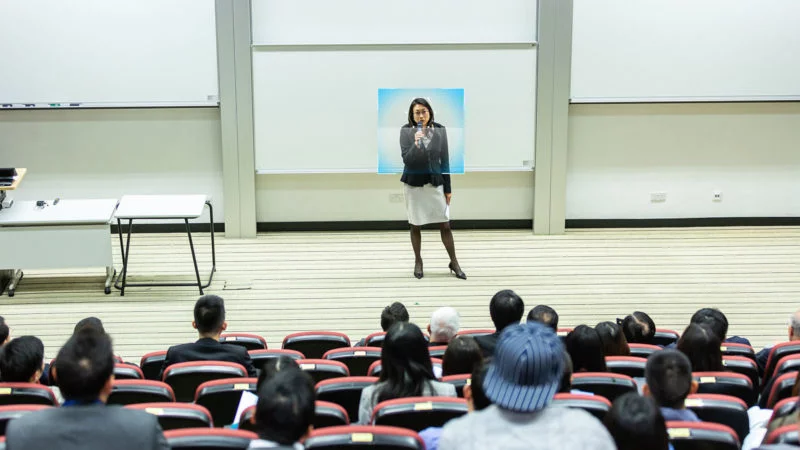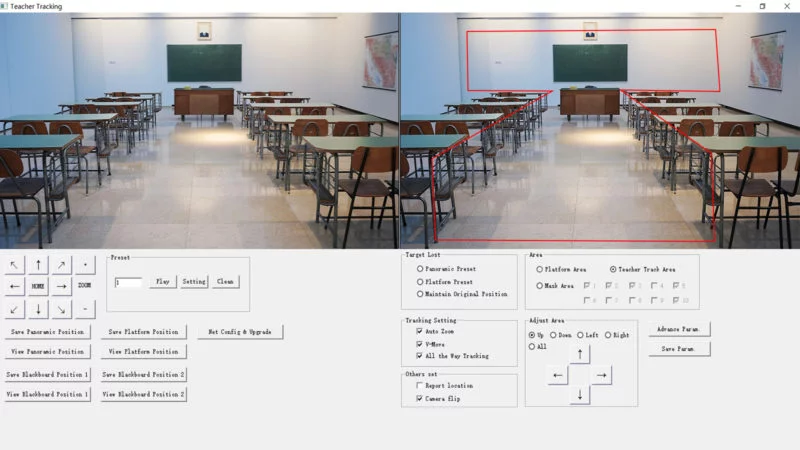 User-defined Tracking and Masking areas
With 255 programmable preset positions (10 controlled by remote controller), Oton Hyper C220T Auto Tracking Camera allows you to self-define regions that you would like to be tracked or add a mask to image regions that don't need to be tracked.
Choosing From 2 Tracking Modes
Hyper C220T- Wide Area Tracking
Track your target everywhere with Wide Area Tracking. This feature provides presenters the flexibility to leave the stage and interact with a crowd or students, all while being continuously tracked even if obscured by other people or objects.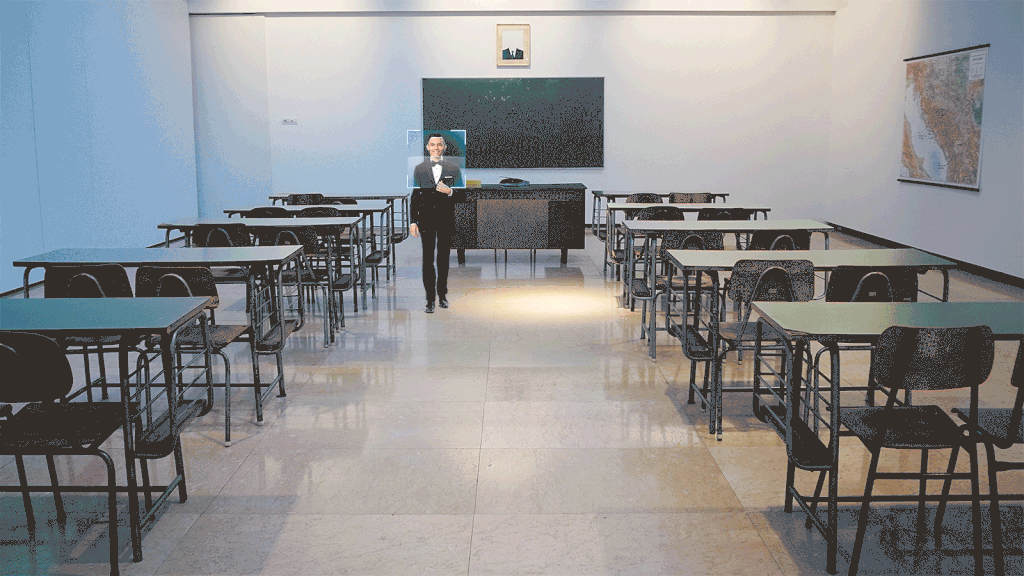 Hyper C220T- Stage Tracking
Get high-quality, hands-free video streaming and recording with Stage Tracking. Fluidly track your target with Effective Zone settings allowing for up to 10 blocking zones to capture strategic, professional-looking video.
In order for your images to look good, you need to make sure that it's not too bright (overexposed) or too dark (underexposed). Auto-exposure from Oton Hyper C220T Auto Tracking Camera is finely tuned so you look your best in a variety of lighting conditions. The exposure settings can also be changed so you can save shots that were not properly exposed!
The Oton Hyper C220T Auto Tracking Camera external stereo microphone jack is engineered for high quality audio and feature a mechanical design that helps reduce unwanted wind noise so you get great sounding audio. The audio is embedded into the HDMI/SDI/USB/ Ethernet port so you get perfect audio and video sync! 
Live Streaming With Hyper C220T
Oton Hyper C220T Auto Tracking Camera has a built in H.264/H.265 video encoding engine for live streaming via its Ethernet connection. It allows for further reduced file size and therefore reduced required bandwidth of your live video streams. That means you can live stream to YouTube, Facebook and Twitch in better quality, without dropped frames.