In the past October, Oton Technology was awarded Gold Parter of the Year by Vzan Cloud Platform. Oton will strive to provide professional live streaming service to the industry,covering social commerce live stream, education live streaming, sports live streaming, corporate events live streaming and other live events streaming.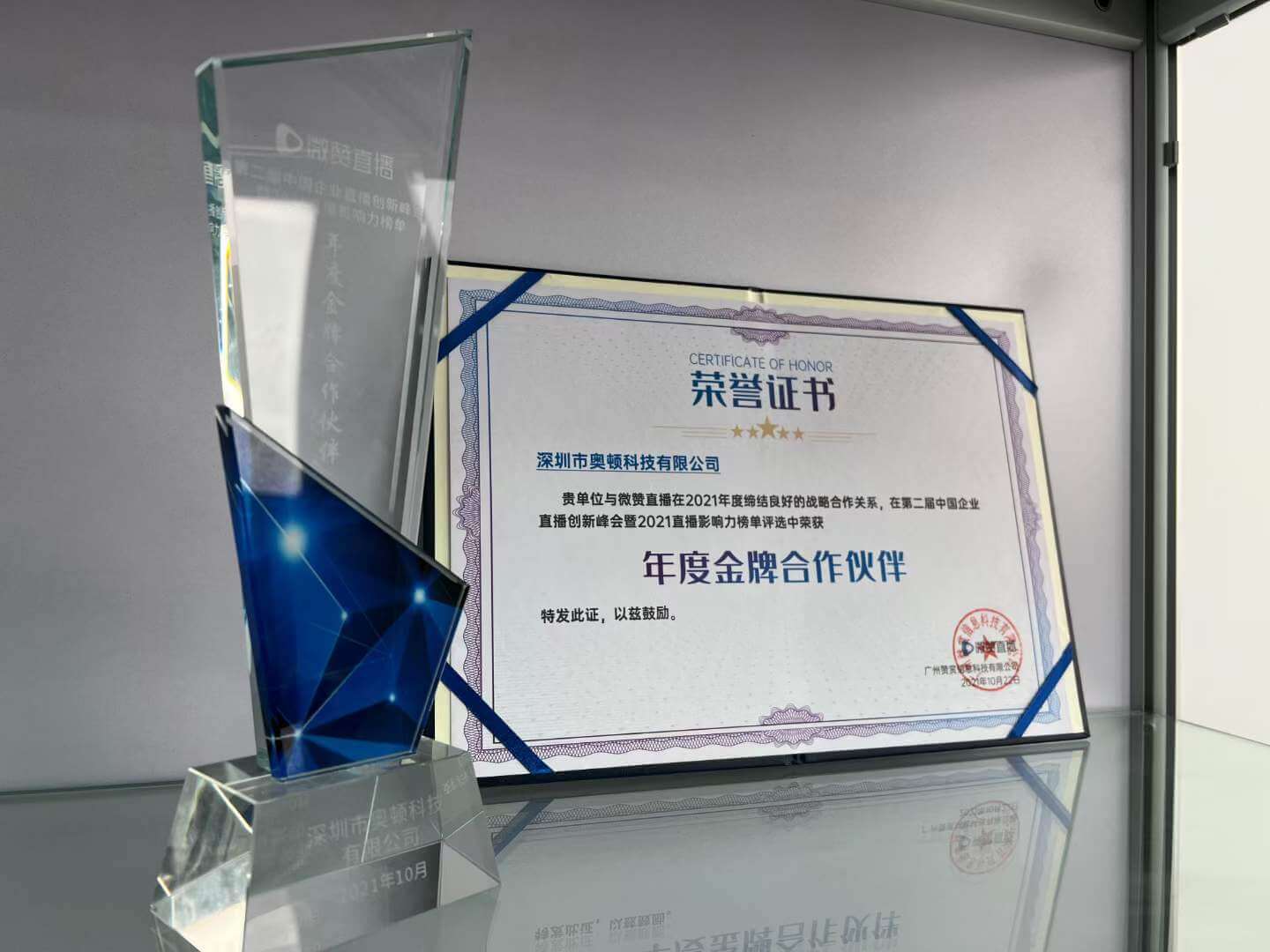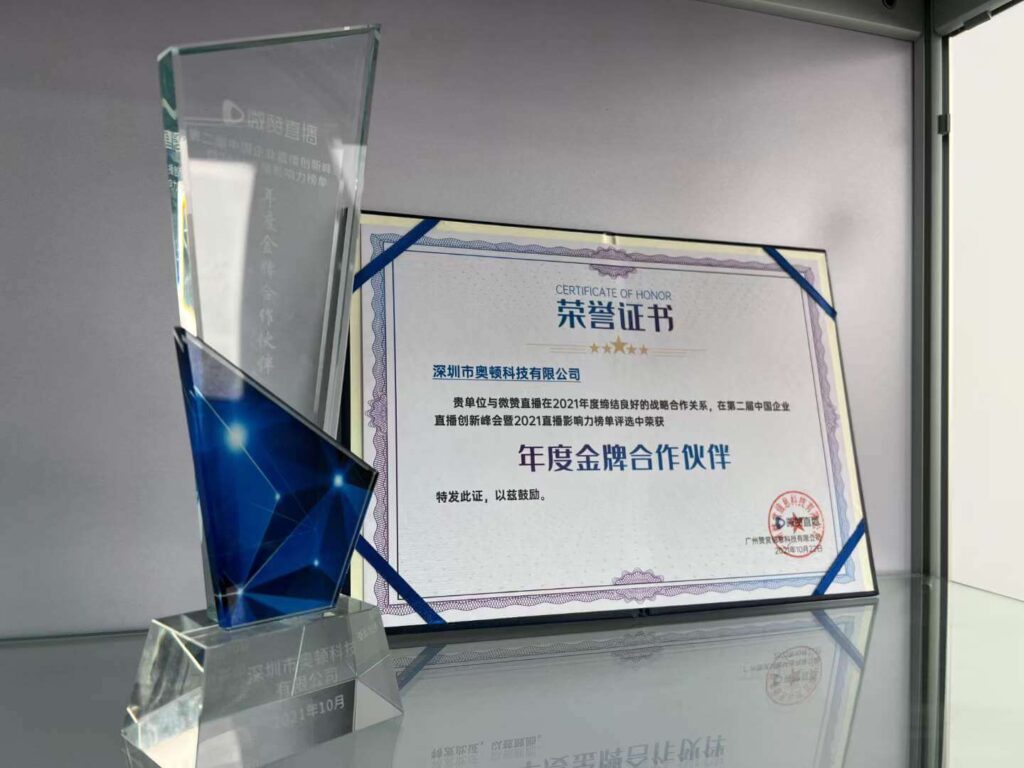 Vzan Live (abbreviation: Vzan) belongs to Guangzhou Appreciate Information Technology Co., Ltd, which is a professional enterprise live streaming platform established on top of WeChat ecology. Wezan Live starts from solving the pain points of enterprise marketing, with a variety of built-in interactive marketing methods, data analysis and real-time secure storage in the cloud, which can realize high-definition live streaming and support millions of viewers without lagging.
Since its establishment, Weizhan has been favored by many capitals with its excellent technical strength and innovative products.
Up to now, Weizhan has achieved three consecutive years of profitability, and has served more than 1 million corporate users including Tencent, Jingdong, Baidu, Bank of China, Hunan Radio and Television, covering 500 million users in 221 countries and regions.
About Vzan Influence Awards
2021 Vzan Influence Awards is an annual award ceremony led by Vzan, covering five categories of annual business value, brand influence, communication value, innovation power and marketing strength. At present, the annual Live Influence Awards Ceremony has been held for two consecutive sessions, recording and witnessing the creative and innovative history of corporate live broadcasting.