Best Video Camera For Different Budget
Viewers won't watch something that is poorly captured, so as you develop your live streaming strategy make sure to dedicate proper resources towards finding the right camera. As any broadcaster will tell you, the most important piece of gear in your production arsenal is your camera. Oton Technology makes it easy for you to find and set up cameras with ease.
We've done the legwork to help you out. Below you'll find a list of our favorite cameras for live streaming at the different scenarios, such as game streaming, ecommerce streaming, video conference, education streaming and professional broadcasting.
Webcams are USB-powered devices that connect directly to a computer. The plug-and-play capability makes them highly user friendly. Both computers and hardware encoders can accept webcams as USB video sources.
PTZ are cameras you can operate remotely. These cameras typically have a flat base that can be securely mounted on a shelf, a ceiling, or a tripod. PTZ cameras are widely used in permanent installs at churches, conference and concert halls, lecture auditoriums, and other large spaces.
DSLR and Mirrorless cameras
Originally designed as digital analogs to traditional film cameras, DSLR and mirrorless cameras offer beautiful image quality. The lenses on these types of cameras are usually interchangeable, presenting opportunities for shot customization and fine cinematographic effects. Compared to camcorders in the same price category, DSLR and mirrorless have much larger image sensors, which means better image quality.
Unlike DSLR and mirrorless cameras, camcorders are purpose-built for capturing hours and hours of video. Designed as digital versions of their analogue counterparts, professional camcorders are the industry standard for video broadcasting. Feature sets range widely depending on price point. The bottom line is, if you are looking to produce a lot of live video content, you should strongly consider a camcorder.
We've broken the list down into four budget categories. The idea is to highlight the features you can expect at each price point. The model picks are based on our own experience as well as the opinions of expert streaming community members.
Minimal Budget ($50-$300) — Just getting started with streaming
This category includes two types of cameras: webcams and basic camcorders.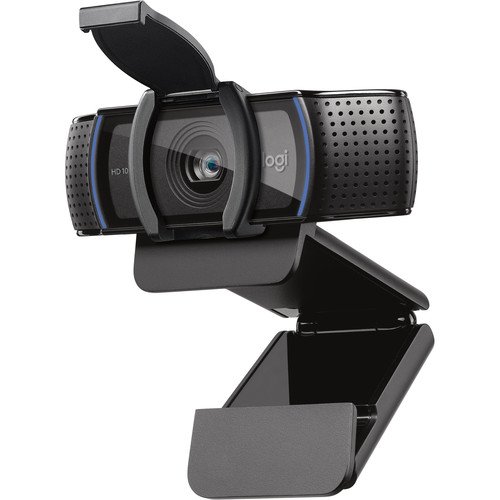 the most popular webcams on the market today
Starter budget ($300-$700) — Beginners looking for better image quality
If you're looking to upgrade from the quality you'd get from a webcam or basic camcorder, this category is for you. Alternatively, if you're just getting started with streaming and want to jump directly to advanced video quality (skipping webcams altogether), this category is also for you. This category predominantly features entry-level mirrorless and DSLR cameras, which offer crisp, professional-looking video.
Advanced user budget ($700-$1500) — Transitioning to professional-quality live streaming
This section is for those looking to transition from basic and mid-level event streaming to professional, polished live productions. This category includes PTZ cameras, advanced DSLRs, mirrorless cameras, and prosumer camcorders.
Professional budget ($1,500+) — For mission-critical live productions
This category goes into heavy-duty, high-end professional camcorders, advanced DSLR/mirrorless, and professional cinema cameras.
There you have it: our picks for the best cameras for live streaming for any budget. Naturally, there are many other streaming cameras on the market. This list is based on our own experience and the experiences of our customers.
Though cameras are important, they're not the only player in the live streaming game. To learn more about video mixers, check out below posts.